The Alien of the Occult Club (Visual Novel Maker)
#FuuTheWin? #MightyMiu? YOU DECIDE!
---
Greetings, citizens! I have exciting news to bring to you today!
And that news is... the announcement of another game.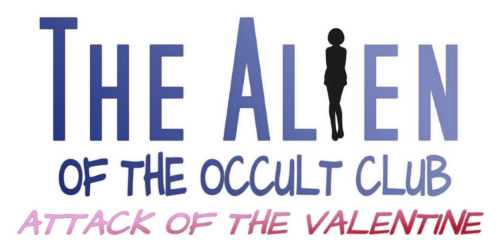 The Alien of the Occult Club: Attack of the Valentine is going to serve as a shorter, Valentine's-themed teaser for The Alien of the Occult Club proper. I've been working on it in secret for a while now, but I can't do any more of that without your help.
That's right- your help!
What do I mean? Well, if you follow the Rose Garden Games twitter, you might've seen some tweets using the hashtags #MightyMiu and #FuuTheWin- why's that? Well, it's simple!
The heroine who gets the most support will be the main love interest of Attack of the Valentine.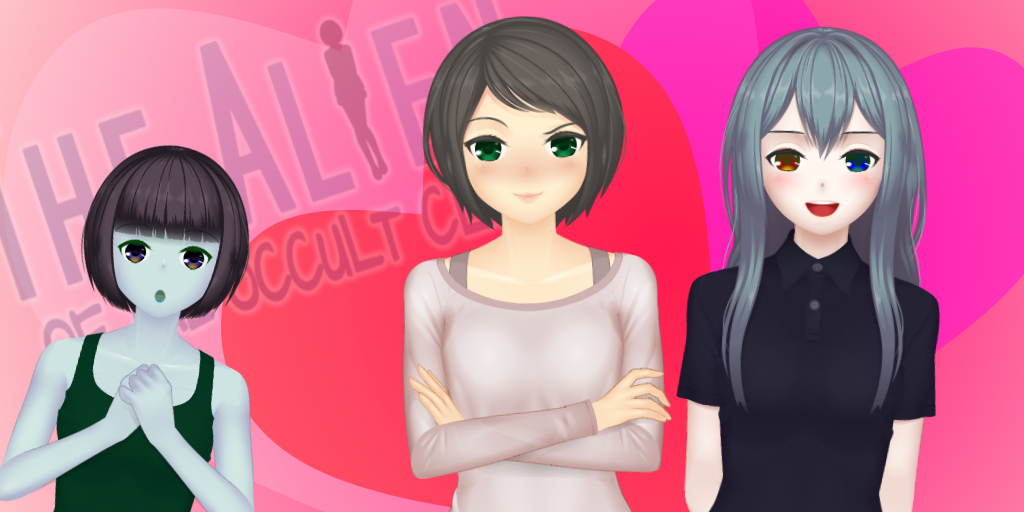 Not every day you get the chance to win your favorite girl a special story all her own, is it?
But that's not the only choice you'll be making that will help shape the way this visual novel turns out! Not by a long shot, my friends. You can check out the full scoop (and read some nifty character bios) over on the Rose Garden Games blog where I've announced the project and discussed it at length (and soon enough I can give it its own page here on itch), but more than anything, be sure to keep up with the antics on Twitter if you don't want to miss out on anything!
Until next time!
Farewell!

Get The Alien of the Occult Club (Visual Novel Maker)